Gundam Build Divers Re:Rise 2nd SeasonONA, Special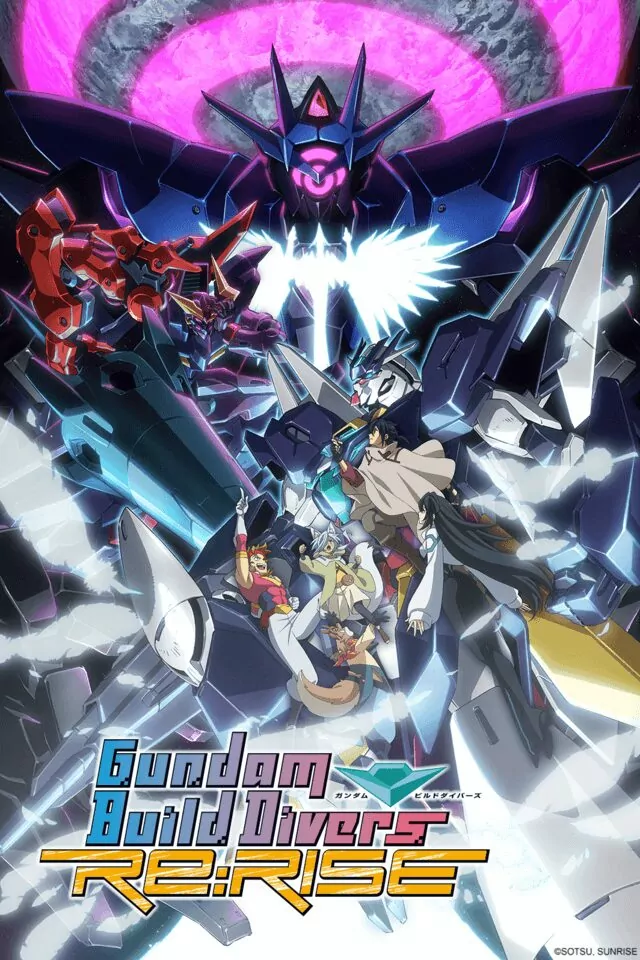 سری انیمه Gundam
منبع داستان: Original
A beam of light, fired from an orbital satellite at the end of their fierce battle, forced Hiroto and his teammates to face the possibility that the planet Eldora where they have been battling doesn't just exist within the network game Gunpla Battle Online (GBN), but is part of the real world. For a time, this realization brought the Build Divers to a halt. However, their bond with Freddie and the other people of Eldora, who fought with them against the One-eyes, brings Hiroto, Kazami, May, and Parviz back together again. To find Masaki Shido, the Diver whose consciousness is still trapped on Eldora... To discover the true nature of Alus, the mysterious leader of the One-eyes... And most of all, to save Freddie and their other precious comrades. There is still a remaining mission they must clear on Eldora. With the power of their newly built Gunpla, the true battle of the second Build Divers will now begin. (Source: Official Site)

فصل دوم انیمه Gundam Build Divers Re:Rise:
مسابقات نبرد نیروی Gunpla یک رویداد بزرگه که سالی یک بار در GBN برگزار میشه. دو گروهی که در راند نهایی مسابقه میدن عبارت‌اند از آوالون و پخش پنزر هفتم که به ترتیب توسط کوجو کیویای قهرمان و روملِ زیرک رهبری میشن. در این مسابقات Gunplaهای مختلفی وارد میدون میشن تا مشخص کنن قوی‌ترین نیرو کدومه!
زمان: 24 دقیقه
وضعیت: پایان یافته
فصل پخش: Spring 2020
نظرات