IDOLiSH7 Third Beat! Part 2Series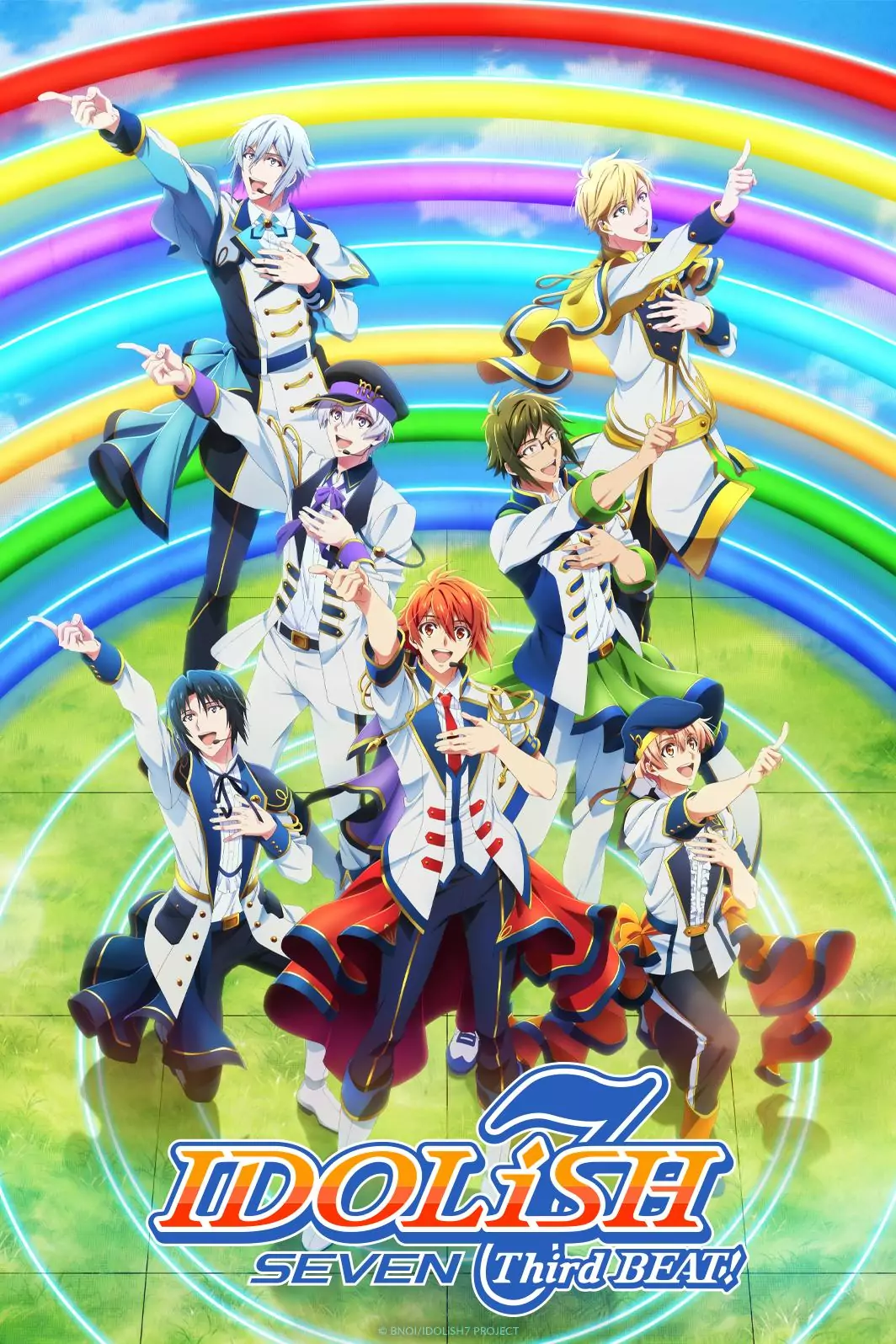 سری انیمه IDOLiSH7
منبع داستان: Game
IDOLiSH7 is more successful than ever, but no one is smiling because a new threat has taken the stage: the debuting idol group ŹOOĻ. Managed by the nefarious entertainment executive Ryou Tsukumo, they will stop at nothing to get their way, resorting to all kinds of underhanded tactics to bring down their rivals. TRIGGER's image has already been ruined by scandal, and IDOLiSH7 and Re:vale are headed for the same fate—or worse.Meanwhile, Zero, the legendary idol who disappeared 15 years ago, continues to haunt the present through those he left behind. His manager seems to be in contact with Tsukumo for his own schemes, and Zero's songwriter reveals himself in a letter after having been missing for years. IDOLiSH7 finds an ally in Re:vale to thwart ŹOOĻ's plans while trying to make sense of Zero's colleagues' actions, but it may be impossible for everyone to emerge unscathed.[Written by MAL Rewrite]

پارت دوم فصل سوم انیمه IDOLiSH7:
توی کار در آژانسی که توسط پدرت اداره میشه، 7 تا آیدول جدید در انتظارتن. همه اونا عضو یه گروه آیدول به نام IDOLiSH7 هستن و هرکدومشون توانایی منحصر به فرد خودشو داره. وظیفه توئه که مدیریتشون کنی. با هدف این که به عنوان مدیر و آیدول با هم به مقصد مشترکی برسید، تو باید هر 7 قلب رو جمع کنی و به بالاترین نقطه برسونیشون.
زمان: 24 دقیقه
وضعیت: پایان یافته
فصل پخش: Fall 2022
نظرات