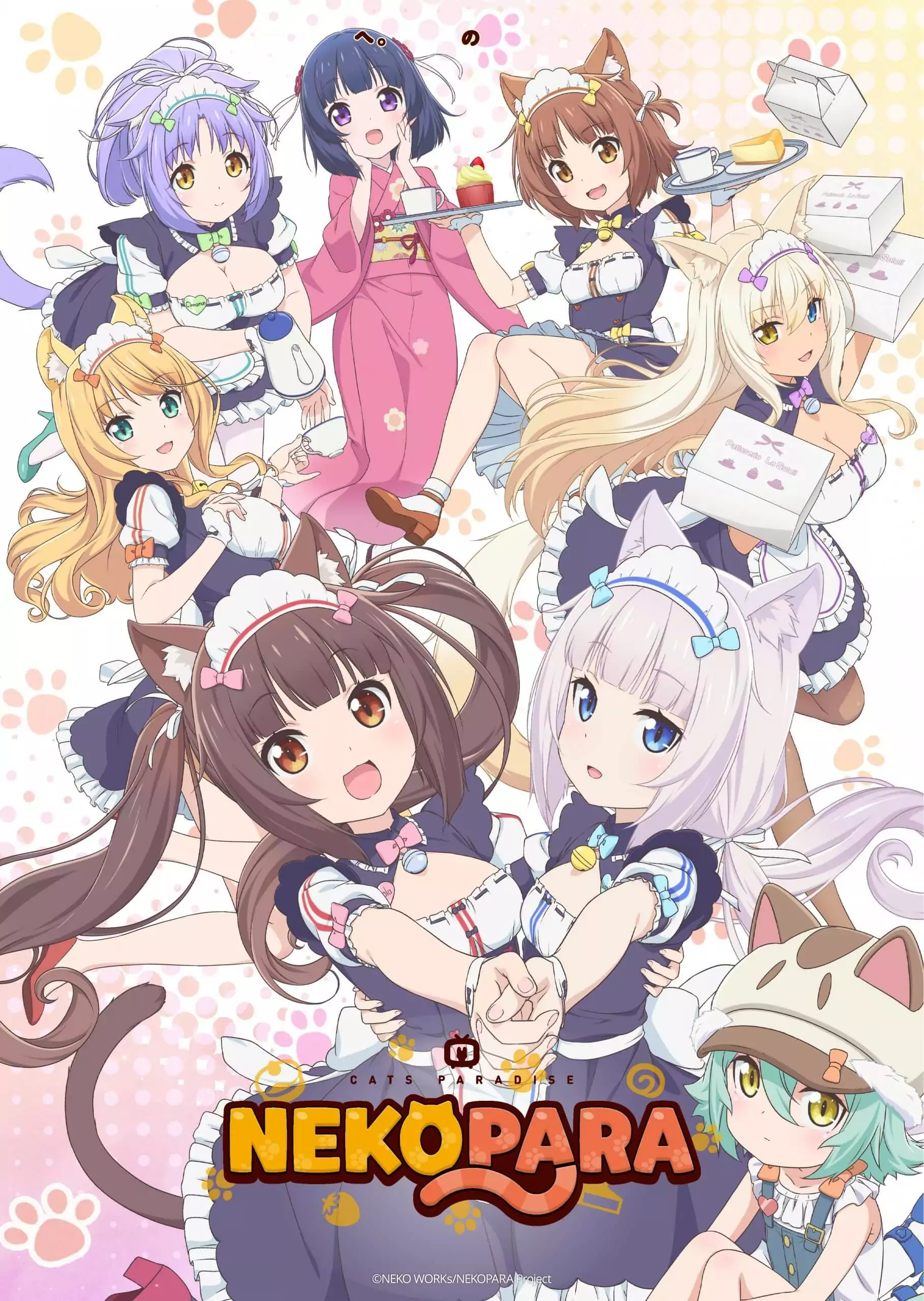 منبع داستان: Visual novel
Kashou Minaduki, a son of a long line of Japanese confection makers, moved out to open his own patisserie La Soleil. When unpacking his stuff, Kashou found two of the catgirls("neko") that his family had been raising hiding in the boxes: Chocola and Vanilla. He tried to send them back initially, but they begged and pleaded until he gave in. Now they run La Soleil together. They spent some great time with the help of Shigure, sister of Kashou, and other catgirls in their family: Azuki, Maple, Cinnamon and Coconut. One day, when Chocola goes out to run some errands, she meets a kitten. The story starts with their encounter... (Source: Crunchyroll)

سری انیمه‌ای جدید بر اساس رمان نکوپارا!
لینک های زیرنویس فارسی انیمه
تمامی قسمت ها (01~12):
دانلود
ترجمه از AnimWorld
مترجم: kiakong
نظرات